Newspapers
Printed newspapers did not appear in the Chesapeake until the eighteenth century when the Virginia Gazette began publication.
This newspaper not only provided news but served as the primary means for owners to tell others about their runaway indentured servants and slaves by the publication of advertisements in the newspaper. Personal descriptions of each runaway, variously including name, clothing, body markings, physical size, occupation, literacy, and many other details, present readers with a rich record of some of the legacies of Jamestown.
Virtual Jamestown is not devoted solely to a treatment of the period from 1607 when Jamestown was founded to 1699 when the capital moved to Williamsburg, but to a better understanding of its legacies, such as indentured servitude and slavery. These ads have already provided teachers and students (see Teaching Materials) with abundant teaching strategies to learn about the history of Colonial America that started at Jamestown.
Copyright & Fair Use
For information on using copyrighted Virtual Jamestown materials and how to properly cite materials found on the site, click here.

Jamestown Resources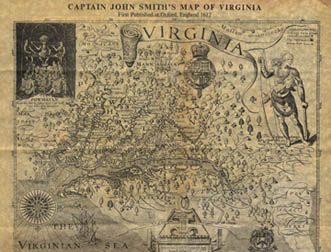 Jamestown Resources is a digital archive of images, artifacts, maps, rare documents, censuses, and other data for teachers, researchers, genealogists, students, and the general public who want to explore the meaning of Jamestown in the American experience.